Paediatric First Aid Training Course Online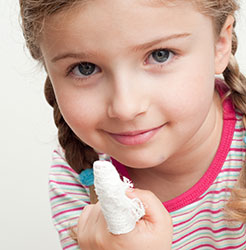 If you are working within the care of children, either as a childminder, or within a school environment, then you are required to hold a valid and up to date paediatric first aid certificate.
Our online first aid course is an ideal childcare first aid training solution for individual childminders, nannies, school teachers and support staff, or we can offer school and nursery set up for child care first aid training for group bookings.
Onsite paediatric first aid training is available to help you meet the 2 day, 12 hour first aid training requirements of Ofsted and SureStart and training can be fitted in with your working schedule, once the online elements of the programme have been completed.
To see the options available see our Onsite First Aid Training page for additional information.
Meet your paediatric first aid course requirements
Start your course and get certified now
Paediatric Course Content and Registration
Planning for first aid emergencies
Dealing with emergencies
Activating the emergency services and identifying the need to call the EMS
First Aid kits
Paediatric accident reporting, record keeping
Gloves, face shields, hand cleaning
Unconscious but breathing (Recovery Position)
Resuscitation procedures appropriate to the age of the child
Adult, Infant and Child CPR
Heart Attack
Drowning
Choking and choking becoming unconscious after choking
Recognising and Responding Appropriately to:

Spinal Injury
Shock
Basic Injury and illness assessment
Anaphylactic Shock
Serious bleeding and minor bleeding
Nose bleeds
Foreign objects in the body
Burns and scalds
Suspected fractures
Head, Neck and Back Injuries
Cases of poisoning
Foreign bodies in eyes and noses
Bites and stings
We can help you stay compliant with your Ofsted first aid training requirements by offering either onsite or online paediatric first aid training childminders, nurseries and schools courses for group bookings and training can be fitted in with your working schedule.
Learn first aid for children with our online course, ideal for mums and dads, grandparents, or anyone who would like to know how to treat infants or children when they become ill or injured.
Our online child care first aid course can also count towards meeting the 12 hour first aid requirements of Ofsted and SureStart for child minders and can be conducted as a blended programme.
This enables you to complete the 12 hour paediatric first aid certificate over one day, as you would have completed online learning, prior to attending your classroom session.
The classroom course will re-enforce your learning and cover all practical elements of our childcare learning programme.
Additional Courses Available
To register and start your course just click the course image below, which will take you to the simple course registration page. If you would like additional information regarding the course structure please click the text link.
Contact us and Additional Information
For additional information regarding our online video based course programmes that we have available please contact us through our contact us page.